A NEW! Flav`r for the Holidays!
wild cherry chill`r
Indulge in the festive spirit with our latest sensation, Wild Cherry Chill`r. This enchanting new flav`r, with its bold wild cherry notes, is perfectly crafted to elevate your winter celebrations. Imagine the frosty zing of wild cherries, delivering a burst of refreshing
delight with every sip. Embrace the winter wonderland vibes as you explore the endless possibilities
of creating a holiday-inspired cocktail that will warm your spirits.
Cheers to a sparkling holiday season with Wild Cherry Chill`r!
perfect for crafting holiday-inspired cocktails
that capture the essence of the season
We'll get your holiday parties started with our favorite recipe below;
follow the link or scan the QR Code for more recipes too!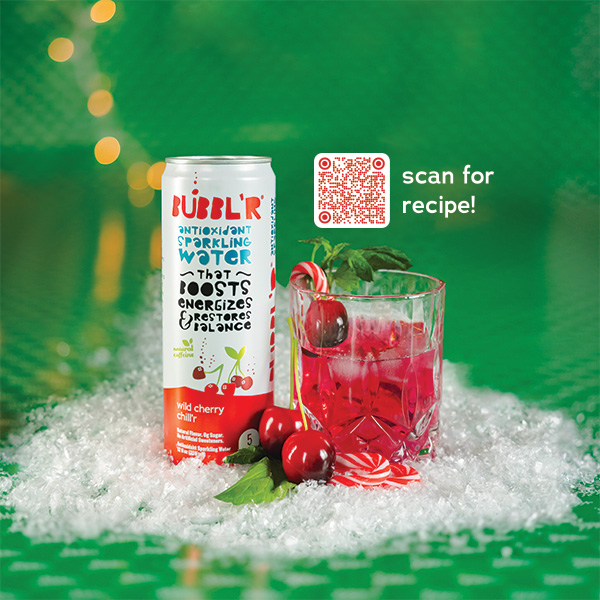 Merry Cherry Mix`r
ingredients
1 can BUBBL'R wild cherry chill'r
1 handful fresh mint leaves
1-2 cherries
1-2 oz. vodka
instructions
Remove cherry pits. Place the mint leaves and a few cherries in the bottom of your glasses. Fill each glass with one large ice cube or some crushed ice. Add the vodka to the glasses and stir. Top the drinks off with wild cherry chill'r – about half a can! Garnish with some extra mint and a cherry on top!
for more info and recipes visit
drinkbubblr.com/mixr